Access Control
Single Door Package with Installation
Access Control
Single Door Package
This package includes all the necessary equipment to control access to one door. 10 access cards included in the package have convenient size as a credit card and can be programmed individually. You can choose the access rights and schedules for each key-card. You can extend this package with additional electric locks and additional key-cards. The equipment is compatible with our systems of home and business automation.
Package include:
Door Controller (surface mount)
1 Card Reader
1 Electric Strike
10 Access Cards
Power over Ethernet Supply
Professional Installation Included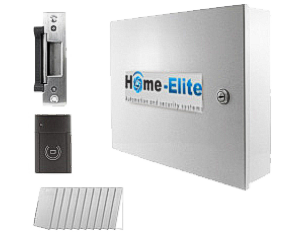 Price: $1995* CAD
Price: $1795* CAD
* Based on average complexity of installation. Final price may vary based on wiring and installation complexity.
Get Free Estimate Today:
+1 (416) 739-7379 (Toronto & GTA)